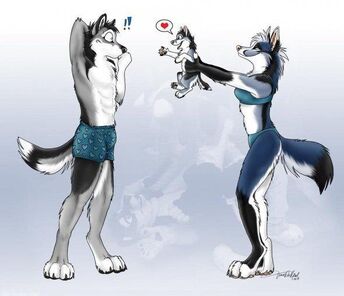 My RP family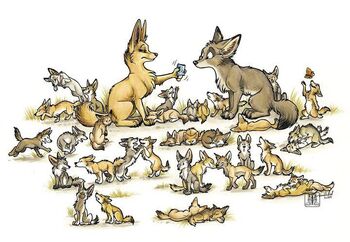 Kiba Wolf: Father
Akuma Ookami: Brother
Jewel Flame: SIster
Delilah: Daughter
Paws: Son
AJ: Son
Grade: 10 schedule
English 10- Mr Ruiter- 1st semester
P.E. 10- Mr Garland- 1st Semester
Planning 10- Mr Eagles- 1st Semester
English 11- Mr Ruiter- 1st Semester
Chemistry 11- Mr Reid- 1st Semester
Art Foundations 11- Mrs Filgate- 2nd Semester
English 12- Mr Ruiter- 2nd Semester
Sience 10- Ms Chmelyk- 2nd Semester
Foundations and Pre- Calculus 10- Ms MacIntosh- 2nd Semester
Social Studies 10- Mr Chmelyk- 2nd Semester
My stories
Husky In A Wolf Pack 2-2011
IV-2009
Nature Of The Beast-2009
By The Stone-2009
Sleder's Edge-2009 (Explicit)
Sleder's Edge 2-2009
Sleder's Edge 3: Revenge-2009 (Explicit)
High Altitude-2010
Lone Wolf-2010 (Dedicated to Alpha And Omega)
Lone Wolf 2: Footsteps Of The Great Wolf-2010 (Dedicated to Balto 2: Wolf Quest)
Lone Wolf 3: Change In Seasons (In Progress)
Alpha And Omega 2 (In Progress)
Alpha And Omega episodes-2011
The Clan-2011
The Champion of Kirkwall-2011 (Explicit)
Bambi add on-2010
Lone Wolf 4: Venture Into The Spirit (Upcoming in 2012)
Husky In A Wolf Pack-2011 (Explicit)
Alpha And Omega: Before The Child-2011 (Explicit)
Alpha And Omega: Before The Child 2-2011 (Explicit)
Love Broken 1/2/3/4 (Series)-2011 (Explicit)
Humans And Furries Alike-2011 (Explicit)
Humans And Furries Alike 2: Equilibrium-2012 (Explicit)
Humans And Furries Alike 3: Affliction (In progress)
Dark Lust: The Damp Fire-2012
The Sight: The Pact-2012
Starfire-2012
Best internet friends
Kate Alpha- Ex/Friend
DawnCrusad3r- Live
AlphaWolfJed- Pack brother
FinalInstincct- Live
KateWolf- Wiki friend
(LMAO)SuggaDaddy- Live
BaconFlipper- Live
Hubabben- Steam
Major*T*Pain- Steam
Storylover Alpha 01- Wiki Friend
Katelynn.m- Wiki and school friend
Fox McC1oud1- Live
Sarun- RP
Purple Alpha- Friend
<3 Reka <3- Steam
Fav bands
A Day To Remember
Between The Buried And Me
DevilDriver
Dethklok
Asking Alexandria
From Autumn To Ashes
Lair Of The Minotaur
Bring Me The Horizon
Slayer
Black Dahlia Murder
Symphoney X
Kittie
Trivium
Vision Of Disorder
Morbid Angel
Fav video games
Dragon Age: Origins
Dragon Age Origins: Awakening
Dragon Age 2
Mass Effect 1, 2, 3
Wolf Quest
Rock Band 1, 2, 3
Guitar Hero 1, 2, 3, 4, 5, 6, 7, 8, 9
Rainbow Six: Vegas 1, 2
Burnout Paradise
Neverwinter
Fable 1, 2, 3
Half Life 2
Portal 1, 2
Avatar: The Game
Team Fortress 2
I am 16 years old, I live in Moberly Lake in British Columbia.
Current School: Chetwynd Secondary, Gr 11
I am a study of wolves. I have been studying for 2 years. I take an interest in science, which you need to become a wolf Biologist, which I am studying for. If that fails. My other job that I will be studying for is being a Chemist. I am also a vocalist, performing for my music teacher, when our projects are due.
Favourite movies: Alpha And Omega I, II
Spirit: Stallion Of The Cimmaron
Trailer Park Boys: Countdown To Liquor Day
Balto I, II, III
Avatar
The Men Who stare at goats
Wolf's Rain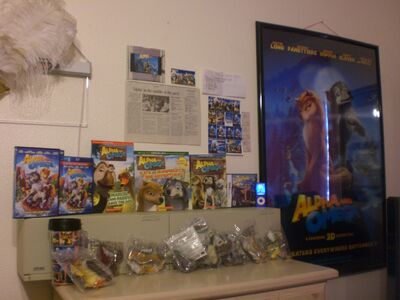 About me
I am an Omega wolf from the northern pack of Jasper. I am a Freedom-loving wolf and I love to keep the peace. Unlike most Omegas, I am fairly popular, I befriended everyone in the pack and I am proud to be an Omega. Though sometimes I do get lonely and sad thinking about the hot Alpha wolves who I can never be. I will find a way. I'm thinking about becoming a lone wolf, joining the largest wolf pack in the world, In Russia, or I'll just return to my active peacekeeping and popularity in the northern wolf pack.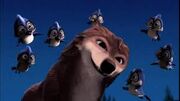 My favorite pages
Add links to your favorite pages on the wiki here!
Favorite page #2
Favorite page #3
Community content is available under
CC-BY-SA
unless otherwise noted.