Welcome newcomers. If you enjoy Alpha and Omega, become a supporter and make an account Here.On this wiki, feel free to create stories and characters! The wiki is currently undergoing an overhaul since it is under new ownership. Note: SmokythePolicePup and Blackwolf4626 are the only two active admins of this wiki.
The five users formerly in charge of this wiki are KateWolf, AlphaWolfJed, Archangel Spirit Healer Edwards, Storylover Alpha 01, and ActualAlphaKate. All have retired/left the wiki.
Welcome to the Alpha and Omega Fanon
Rules:
User Of the Month
Cancelled due to lack of users.
Join the pack!
Feel free to register and join our fan wiki! It's the best there is! Helpful admins and other contributors are here!
-AlphaWolfJed
Make sure you have an account. If you don't you can't join the pack but you can still comment, edit, make your own Alpha and Omega character, and more!!!
Wolf of the Month
Winston
is the father of
Kate
and
Lilly
, and mate of
Eve
. He is a normal character in the story. He shows up a lot, and he is one who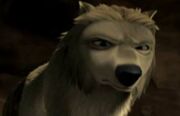 would do anything to protect his pack.
Latest activity